SentrySafe

Fire/Water Chest

: Model CHW20201

CHW20201 Fire/Water Chest

is rated out of

5

by

233

.

Medium

Model

CHW20201

Interior Capacity 0.28 cubic ft

Buy Now from SentrySafe
+ Free Shipping*

*Orders from SentrySafe can only be shipped to the contiguous United States.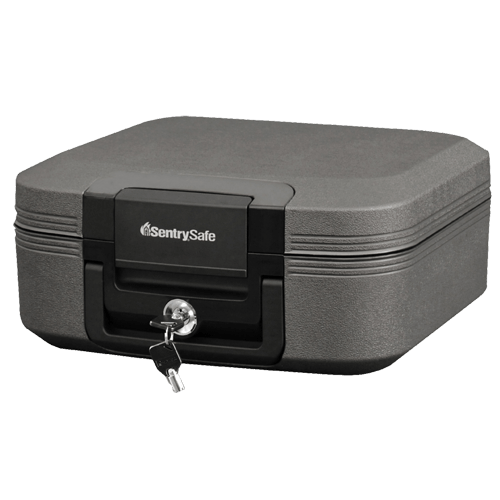 Security Protection
Fire Protection
Water Protection
Top of the Line Protection
Fire Protection

UL Classified to protect your valuables in a fire for 1/2 hour up to 1550°F (843°C)

Water Protection

ETL Verified to protect your valuable items from flood damage up to 72 hours

Security Protection

More Information

Privacy key lock keeps unwanted viewers or children away from the contents of the safe.
Overview
This rugged chest offers fire and water protection for your important documents and irreplaceable valuables. Complete with a carrying handle the CHW20201 is designed to meet all your security needs.
Features
Tubular Key
Helps prevent unauthorized access in case of theft.
Digital Media Protection
Protect tablets, phones, external hard drives, memory cards, USB drives, CDs, DVDs and other electronic storage devices.
Carrying Handle
Make moving your safe, chest or file easy with a convenient carrying handle.
Specifications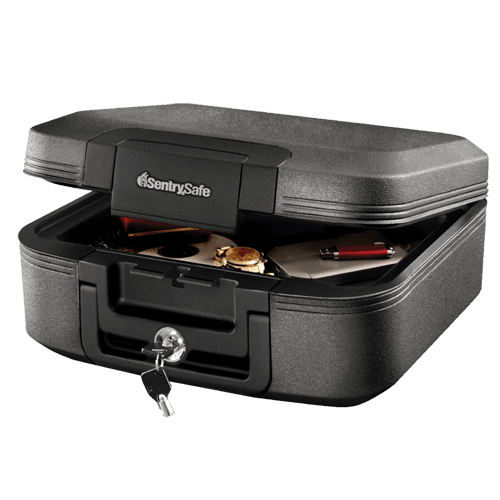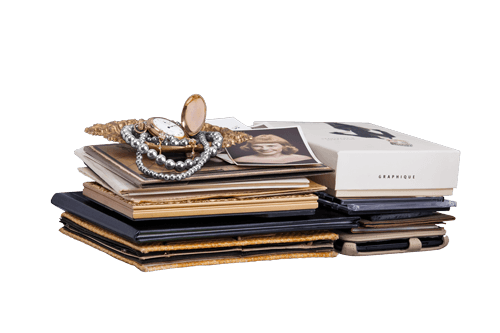 Exterior Size

6.6 in H X 15.4 in W X 14.3 in D

Interior Size

4.4 in H X 12.8 in W X 8.5 in D

Capacity

0.28 cubic ft

Lock Type

Keyed

Peril Type

Security, Fire, Water

Weight

20.4 lb

Exterior Material

Captured Fire Insulation
Note:
All dimensions and weights provided are approximate, and are subject to change without notice.
Support
Product Manual

Download the latest owner's manual for this product.

View Product Manual

FAQs

Find answers to the most frequently asked questions.

View FAQs

Videos

Guides to safe setup, troubleshooting, and other support needs.

View Videos
Rated

1

out of

5
by
Homer
from
Low Quality Product
I bought this a couple of months ago & am very sorry that I did. I was having difficulty unlocking the chest. The key would only turn about 10 degrees, then it felt like it was stuck. I pressed down on the lid, pulled the opening handle a bit & rotated the key. The chest opened & then the opening handle with the locking latch came off in my hand. This is a poorly designed & poorly made product. My fault as I did not take the time to do any product research. And I am pretty sure that I do not have the receipt. Save yourself money, frustration & disappointment by not purchasing this product. I DO NOT RECOMMEND THIS PRODUCT.
Date published: 2023-01-20
Rated

1

out of

5
by
Disappointed customer 101
from
Dont waste your money on this safe!!
I bought this safe less than 2 weeks ago... The plastic was apparently dry rotted bc its already gotten 2 cracks in it and ive only opened it 2 times. Not only that but the latch doesnt click back in place without having to move it yourself then push down on ut to turn key to close it.. Ive bought several sentry safes and the others are good quality... So I dont understand why this one is so cheaply made. I'm definitely disappointed.
Date published: 2019-07-23
Rated

4

out of

5
by
Weteto
from
A Good Alternative to Safe Deposit Box
I learned that my bank was phasing out safe deposit boxes and I felt that I needed to imagine an alternative. So I found the Fire/Water Chest which suits my limited needs to protect a few valuable papers. I like the heft of this product. It is also a size that works in a dry closet. The only slight drawback is the way it opens. But once that is learned, no problem. The reason that I gave this a four star rating is that I am not yet used to having it around and there may be some issue that I am unaware of. But, it seems to me to be a good, economical way to meet my concerns for safekeeping, involving fire and water protection.
Date published: 2022-05-01
Rated

2

out of

5
by
Mark G
from
Very cheap.
The locking mechanism is made of plastic. They should've made the latch metal and the locking mechanism metal. I understand it's not a top security safe but I don't want nobody to give one good smack to the latch with a hammer and "Open sesame".. also it would be destroyed because the plastic would be broke. As far as the rest of safe seems durable but I'm returning this one and look for one at least semi security.
Date published: 2021-01-10
Rated

3

out of

5
by
SentryBuyer
from
Safe and Secure ??
How do you review a safe a few days after buying it and it hasn't been in a 1700°F (927°C) fire for 30 minutes or under water for 72 hours? It appears well built but I don't think it's impervious to being drilled open. I like the fact in can contain 8 x 11 inch papers flat but there's no extra room to prevent curling if they are in an envelope. This is an issue because, in the event of a fire, the manual states the patented insulation has a high moisture content which can damage delicate items and Master Lock is not responsible for damage or loss due to moisture. If you place your papers in a plastic bag (e.g. Ziploc bag) it will melt within the safe UL specification. Therefore to protect your documents from damage by the safe, Master Lock Customer Service suggests placing the papers in a paper envelope then a plastic bag.
Date published: 2020-11-13
Rated

1

out of

5
by
Unsafe in Texas
from
Unhinged CH2
Bought a CH2 file safe and it broke at the hinge. Makes me wonder how safe thing thing really is (was) since it is advertised as "rugged"
Date published: 2020-04-19
Rated

4

out of

5
by
Heng9105
from
Strong secure and overall a very well made product
I love it and it's what I had hoped, my only criticism is I would like more internal space, most have more space than they present, this is the only time i can recall where there is less space than presented, however I will take space reduction for increased performance any time. Last critique is I wish it had a steel or titanium fixed loop to allow for the connection of a chain or steel cable to affix for use on the go, also a material that has similar strength and durability at less weight would be nice as this guy feels like an on the go safe but once you pick it up you realize it's more on the no than go…. All in all I'm very happy with it and I feel my items are very secure inside… so thank you for the hard work and I look forward to all of my ideas being implemented in the next model
Date published: 2021-06-26
Rated

2

out of

5
by
Sarajane
from
Disappointed
I have only opened this "water/fire proof" safe maybe a dozen times over 2 years. Noticed a very strong mold smell coming from my most important documents that have been stored inside and Upon further inspection I found two faults in the safe near the hinges. The cracks are so wide while the safe is sitting open (under its own weight) that I can see the insulation. The cracks travel under the seal, effectively making it as moisture/fireproof as any other random box. The box has never traveled, nor has it been abused. It has only ever been stored in a closet without anything on or under it. This is a major disappointment as this safe wasn't exactly inexpensive. It failed at it's one purpose; keeping my valuables safe and secure.
Date published: 2021-11-02